As you set out for Ithaka
hope your road is a long one,
full of adventure, full of discovery.

On the day Fields of View officially began its journey, a professor, who is famous for his poker-faced humour and encyclopaedic knowledge of all things policy and India, told our fledgling team about the 1000-day test. According to those who have the wisdom of practise, if an organisation survives a 1000 days, it will continue to thrive. The test had begun already on Day 1, for this was an organisation that sought to do non-profit research, without a corpus. This was an organisation that sought to build tools that could be used by civil society organisations and governments, without anyone in the team knowing much about either institutions. This was an organisation whose belly was filled with dreams of changing the way we did public policy in India, with research and technology as the crucible, seeking to put the public back in policy, as they say.

Imagine this — a team of older scientists in the Institute of Plasma Research in Ahmedabad. A young person speaking of using virtual reality and how it can be used to train technicians to maintain India's Steady State Superconducting Tokamak. And thus started Fields of View's first project; building a gaming- simulation to train users of the Tokamak on how to use its robotic arm. We built new technology; we built it for the government; and before we knew it, we were somewhere in the middle of the 1000-day mark.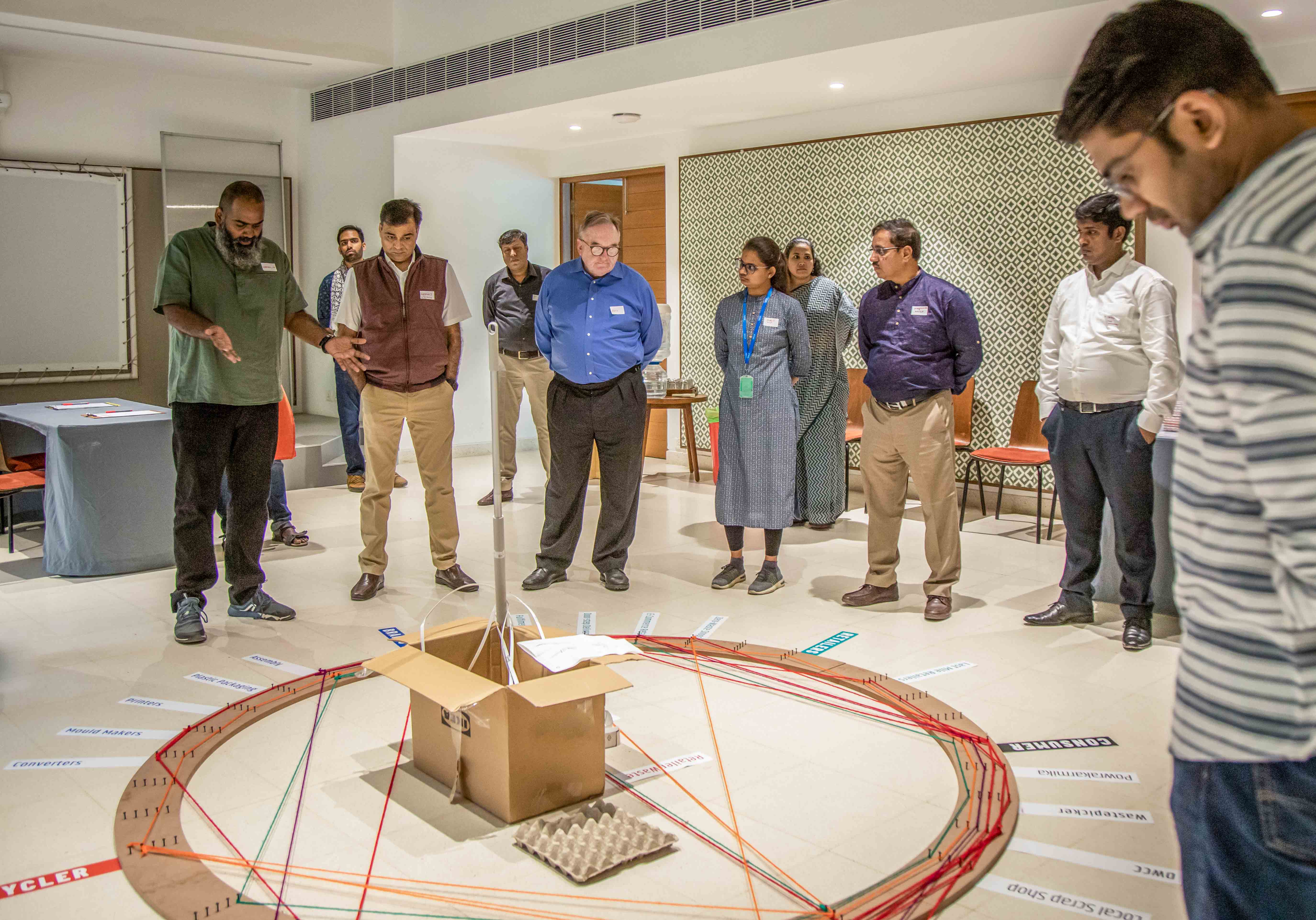 Hope your road is a long one.
May there be many summer mornings when,
with what pleasure, what joy,
you enter harbors you're seeing for the first time;

Of course, by then, the horizon was far beyond the 1000-day milestone. With the clarity of hindsight, it is apparent that much of it was a combination of relentless grit and hard work, unwavering support from our constellation of care, and a grounded sense of humour. You have been witness to our journey in the past decade, in making policymaking more inclusive and sustainable. We now have a stunning range of tools at FoV, from games for participatory planning to simulations for social protection and energy efficiency. And we have demonstrable evidence that these tools help make better public policy in the South Asian context.

Keep Ithaka always in your mind.
Arriving there is what you're destined for.
But don't hurry the journey at all.
Better if it lasts for years,

In the past decade, from answering questions such as 'why tools for policy', 'what are wicked problems', and 'who are eco-system builders' we have seen the landscape transform with our vocabulary and our approach becoming the standard. It is thrilling to see our tools being used across India, South Asia, and Europe. As we now chart the next decade of the organisation, we dream of scaling our tools to newer contexts and geographies.

We launched Asia's first course in experiential public policy, Polity, built using all the tools we have developed in the past decade, which has met with a tremendous response both in India and internationally. We have a simulation tool E-QLT that helps understand what social protection a vulnerable household has, and what combination of schemes and benefits will help improve it. The recently launched tool is already being used at scale across India. We have a simulation tool Triazu that brings together technology, behaviour, and policy to improve energy efficiency at different scales, from a DISCOM to an existing campus, which is now being used across India.
This new chapter in the organisation's journey will be led by Yashwin, Trina, and Karthik who come with the energy, knowledge, and commitment such an endeavour requires. Bharath and Sruthi will be stepping into an advisory role here on to support them through this journey.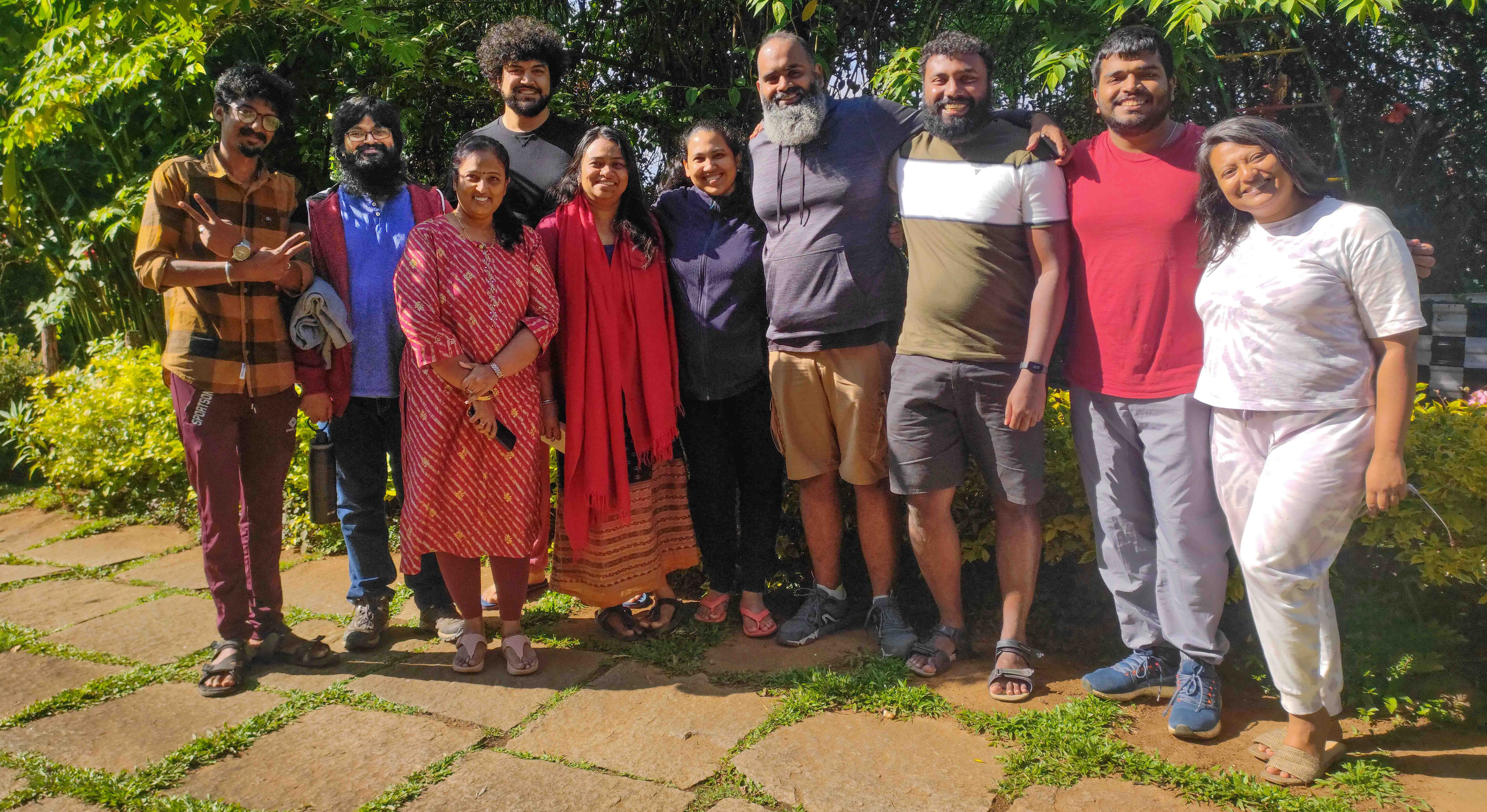 Of course, all these dreams will not be possible without each and every one of you. Every milestone we achieve is thanks to you, our constellation of care, and we seek your continued support in this new exciting phase.

Thank you,
Everyone at Fields of View
The lines in between are from the poem 'Ithaka' by Konstantinos Petrou Kavafis (Constantine P. Cavafy), a poem that is an ode to the grand goals we set out with, which inspire hope and adventure of the journey.